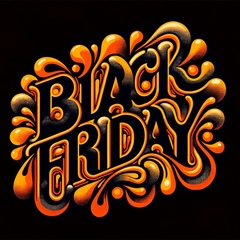 Exclusive deal on our Lifetime Subscription, giving you unlimited access to all our content and premium features forever.
Welcome player,
Ready to embark on a mandolin journey? We're here to guide you! Let's get started with some beginner mandolin lessons.
This learning path hooks you up with a whole bunch of simple melodies. These are great for beginners, learning by ear with hide notes, and are great for intermediate players to play at fast jam tempos.
Learning to add up strokes and down strokes is crucial to add speed to your mandolin playing, check out a few of these lessons then put your new skills to the tests with a few songs.
This Roadmap will help you develop a solid repertoire of common fiddle tunes for the mandolin.
Learning Path

Learn the melody and some sweet variations to Salt Creek.

Learn

Learning Path

A jam standard with a beautiful melody.

Learn

Learning Path

A great tune with some nice variations.

Learn

Learning Path

This fiddle tune has a very lovely melody. In this lesson we'll walk through the base arrangement then learn several licks that draw...

Learn

Learning Path

Stretch out and get ready. This is a serious workout. We've got something for all levels here. Do what you can.

Learn

Free

Song

This is a jam standard! Make sure to learn this at the easiest level so you get the basic melody. You'll need to adjust the green d...

Learn

Song

This is a very popular fiddle tune you are likely to hear in many jam circles. When first learning the Bluegrass arrangement, make ...

Learn

Song

Bill Cheatum is a jam standard and super fun tune to play. When first learning this tune, set the green difficulty slider to the eas...

Learn

Song

Devil's Dream is a traditional folk tune that was popularized by banjoist Bill Keith. It is a fast-paced melody that often features...

Learn
Tremolo Training GroundsShow more >
This Roadmap will guide you through lessons, exercises and tunes that will help you develop tremolo on the mandolin. This technique is a cornerstone of Bluegrass mandolin so jump on in!
Checkout this roadmap to work on your rhythm skills. Here, you'll learn about traditional and modern techniques for playing bluegrass rhythm. After that start applying some of what you know to a few suggested songs. The first time through the tune, play backup and the next play the lead. Switching between the two is essential to jamming with other musicians.
Precision and Finesse: Embark on a comprehensive journey of skill-building with our 'Scales & Exercises' mandolin learning path. From mastering essential scales to honing dexterity-boosting exercises, elevate your mandolin prowess to new heights.
Learn a few tunes and techniques in the style of the father of Bluegrass music: Mr. Bill Monroe.
Sam Bush Style MandolinShow more >
In this roadmap we've curated songs and lessons in the style of super picker Sam Bush!
This roadmap curates some really cool mandolin tunes that are outside of the box. Check this out to learn some Blues, Jazz, Classical, Celtic tunes and more.