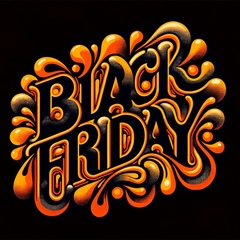 Exclusive deal on our Lifetime Subscription, giving you unlimited access to all our content and premium features forever.
Welcome player,
Starting Flatpicking GuitarShow more >
Ready to embark on a guitar journey? We're here to guide you! Let's get started with some beginner flatpicking lessons.
This comprehensive pack includes a collection of beginner-friendly jam tracks, allowing aspiring guitarists to practice and play along with ease. With a variety of styles and tempos, "Beginner Jams" offers the perfect platform for honing basic chord progressions, improvisational skills, and overall musical confidence.
Picking Progression: Intermediate GuitarShow more >
This collection features a diverse array of songs curated to help flatpickers advance their skills.
Discover the beauty and finesse of crosspicking with our comprehensive learning path, designed to elevate your guitar playing to new heights.
The "Rhythm Guitar" roadmap is a comprehensive package of lessons and songs designed to help you grasp the fundamentals of guitar rhythm. With this roadmap, you'll develop a strong foundation in playing rhythmic patterns and chords. Perfect for beginners and those looking to enhance their groove, it's your key to mastering the art of rhythm guitar.
If you've got several tunes down and are getting comfortable within the first five frets you might wanna learn to play a few things up the neck. Check out this path for some lessons and tunes that will help you get comfortable playing beyond the 5th fret.
The "How to Play" series offers video guitar lessons with tablatures, perfect for learning bluegrass songs. Master classic tunes and improve your skills with ease.
Refine your guitar prowess through our 'Scales & Exercises' learning path. Master essential scales, enhance agility, and elevate your playing to new heights.
Fiddle Tunes in G Position
Fiddle Tunes in C PositionShow more >
Master bluegrass guitar with arranged tunes in C position for flatpicking enthusiasts.
Unlock the world of bluegrass with this pack of chromatic arrangements, providing a unique twist to classic tunes through detailed tablatures.