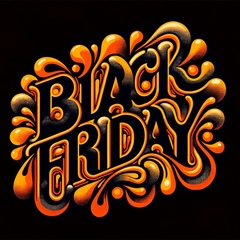 Exclusive deal on our Lifetime Subscription, giving you unlimited access to all our content and premium features forever.
Welcome player,
Starting with the BanjoShow more >
Are you excited to learn how to play banjo? We're here to help you get started! Here are some lessons for banjo beginners.
Embark on an exciting musical journey with our Beginner Banjo Tunes Jampack, where you'll dive into a collection of fun and accessible tunes specially curated for novice players. Mastering essential chords and basic techniques while building a repertoire of delightful melodies that will have you strumming and picking your way to banjo brilliance in no time.
Song

This bright and happy tune is a blast to play. As with almost any tune, whether you are a beginner or an experienced picker, you sh...

Learn

Arrangement

This arrangement uses Thumb Lead, Two Finger style banjo. Thumb lead is a type of two finger banjo where the thumb plays the lead(m...

Learn

Song

This classic folk song is perfect for beginners learning the basics of Scruggs style banjo playing. Featuring a simple arrangement ...

Learn

Song

This classic children's song, "Mary Had a Little Lamb", is a perfect tune for the banjo beginner. The simple melody can be picked o...

Learn

Free

Song

Banjo in the Hollow is many people's first banjo tune! It was written by Doug Dillard. Doug was the banjo player for "The Dillards"...

Learn

Song

This beginner banjo arrangement of Bob Dylan's classic folk-rock tune You Ain't Going Nowhere is an easy and fun song to learn. You ...

Learn

Song

This is definitely a bluegrass and jam standard. It's most closely associated with Mr. Jimmy Martin. There's several arrangements h...

Learn
Pickin' Progressions: Intermediate BanjoShow more >
Continue your melodic adventure with our Intermediate Banjo Jams, an exciting follow-up collection of engaging and approachable tunes. Carefully selected to build upon your banjo skills, expand your repertoire, and fill your musical journey with even more harmonious moments of joy and accomplishment.
Free

Song

"Cripple Creek" is an excellent starting point for advanced beginners interested in Scruggs or melodic banjo playing. With its comb...

Learn

Song

This is classic melody is well known by many. It was written by Louis Armstrong and his orchestra. There's three arrangements for b...

Learn

Song

This tune that has been included in over 250 tune books, proving that "Blackberry Blossom" is one of the most popular tunes that yo...

Learn

Song

"Lonesome Pine" is a captivating banjo song that captures the essence of traditional American roots music. With its haunting melody ...

Learn

Song

"I saw the light" is Hank Williams ' country gospel song. Williams was influenced by a remark his mother made as they arrived in Mon...

Learn

Song

"Wildwood Flower", an American song, best known which great fame was due to performances and recordings by the Carter Family. It is ...

Learn

Song

"The Great Rock Island Route," otherwise called "Wabash Cannonball," is an American folklore melody that depicts the picturesque exc...

Learn

Song

A classic Bill Monroe tune and jam standard.

Learn

Song

Wiegenlied, also known as "Brahms' Lullaby," is a renowned and soothing German lullaby composed by Johannes Brahms. Its gentle melod...

Learn
Mastering the Basics: Exercises for BeginnersShow more >
Mastering the Basics: Exercises for Beginners" is a comprehensive and dynamic collection of essential practice drills, meticulously designed to lay a solid foundation for novice players. This engaging learning resource empowers beginners to sharpen their skills, improve technique, and gain confidence, ultimately paving the way for musical excellence on their instrument.
Dive into the heart of bluegrass tradition and expertise with our Scruggs Banjo Learning Path, as you delve into the iconic three-finger picking style pioneered by Earl Scruggs himself, mastering his signature rolls, exploring classic bluegrass tunes, and gaining the essential techniques that will set your banjo playing ablaze with fiery precision and soulful rhythm.
Embark on a captivating melodic adventure with our Melodic Banjo Learning Path, where you'll learn to intricately weave mesmerizing tunes and build a repertoire of impressive solo pieces, honing your melodic improvisation skills and experiencing the sheer joy of creating breathtaking melodies on the banjo.
This Jampack is a delightful compilation of beloved fiddle tunes artfully arranged for the banjo. Dive into the heart of traditional melodies, as this captivating collection infuses your banjo playing with the spirit of folk and bluegrass, providing a joyous and enriching musical experience for banjo enthusiasts of all levels.
Discover the enchanting world of Single String Banjo with our specialized learning path, where you'll dive deep into the art of playing in the single string style. Unleash your banjo's potential as you master melodic runs, explore intricate solos, and develop exceptional finger dexterity, elevating your banjo playing to new levels of creativity and musicality.
Immerse yourself in a rich tapestry of banjo music from various genres and eras with our "How to Play" series, where you'll explore iconic tunes, study their historical context, and dissect their unique arrangements, ultimately gaining a profound understanding of the banjo's versatility and transforming your playing by drawing inspiration from the timeless melodies of the past and present.
Unlock the power of providing solid and expressive support to any musical ensemble with our Banjo Backup Learning Path, where you'll develop the art of rhythmically enhancing songs, mastering chord progressions, and understanding the intricacies of backup techniques, transforming your banjo playing into an indispensable backbone for a wide range of musical collaborations.
"Expert Pluckers" offers a jampacked collection of advanced banjo tunes, showcasing dazzling fingerstyle mastery, intricate melodies, and captivating improvisations. Elevate your banjo playing to virtuoso levels with this thrilling repertoire.