Large collection of banjo licks for all styles. Learn your new backup or solo vocabulary from Scruggs to Melodic style banjo.
Subscribe to get the rest of the Tunefox song library!
Lick of the Week
Bluesy #7 (Drop C)
This is a cool IV chord lick that blends elements of Scruggs and Single String styles.
More Tunefox Banjo songs and online lessons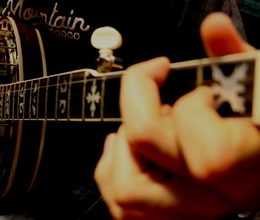 Learn licks for bluegrass banjo using the Tunefox website. These banjo licks are categorized into different types to help you structure your learning. There's a variety of lick options to choose from ranging from Scruggs to Chromatic, and there are even some in the style of banjo artists. The banjo tab for each lick is interactive and some banjo licks even include a video showing fretting and picking hands. Using the tempo slider, you can set your tempo for the playback speed and play along with the banjo tab to polish your playing.

Continue learning banjo lick after banjo lick included in the lick library or try and fit the lick you're working on into your favorite song. The key and banjo tuning of the lick is also included in the tab information at the top of the page. Also, each lick is found in a song in the banjo song tab library and you can click on a link at the top of the page to navigate to see and hear the lick in action. This will give you a better understanding of not only how to play the lick but also how to fit it in the context of a bluegrass banjo solo.